Basic Conversion Chassis
I do not have an updated photo of this chassis but the usual build method is with 3/4" angle at each end supporting the coupler pockets, 15" wide by 36" long over the coupler pockets, 34" over the angle. Common options are coupler pocket only at the back, and extra cross supports welded to the frame. The motor is low-slung and obstructions protruding above the railhead between the track can be a hazard.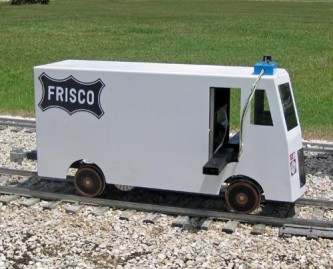 Here is a nice rail van built on this chassis by Mike Sherpenburg. Check out those fold-out foot foot rests that hide behind working doors!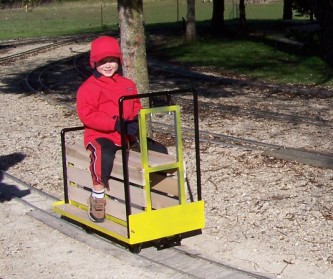 And a simple and effective motor car built on the same basic chassis by Jim Radmann.
Both use controls similar to my basic handheld control, I can also provide the panel controls seen on the Mini Motor Car.